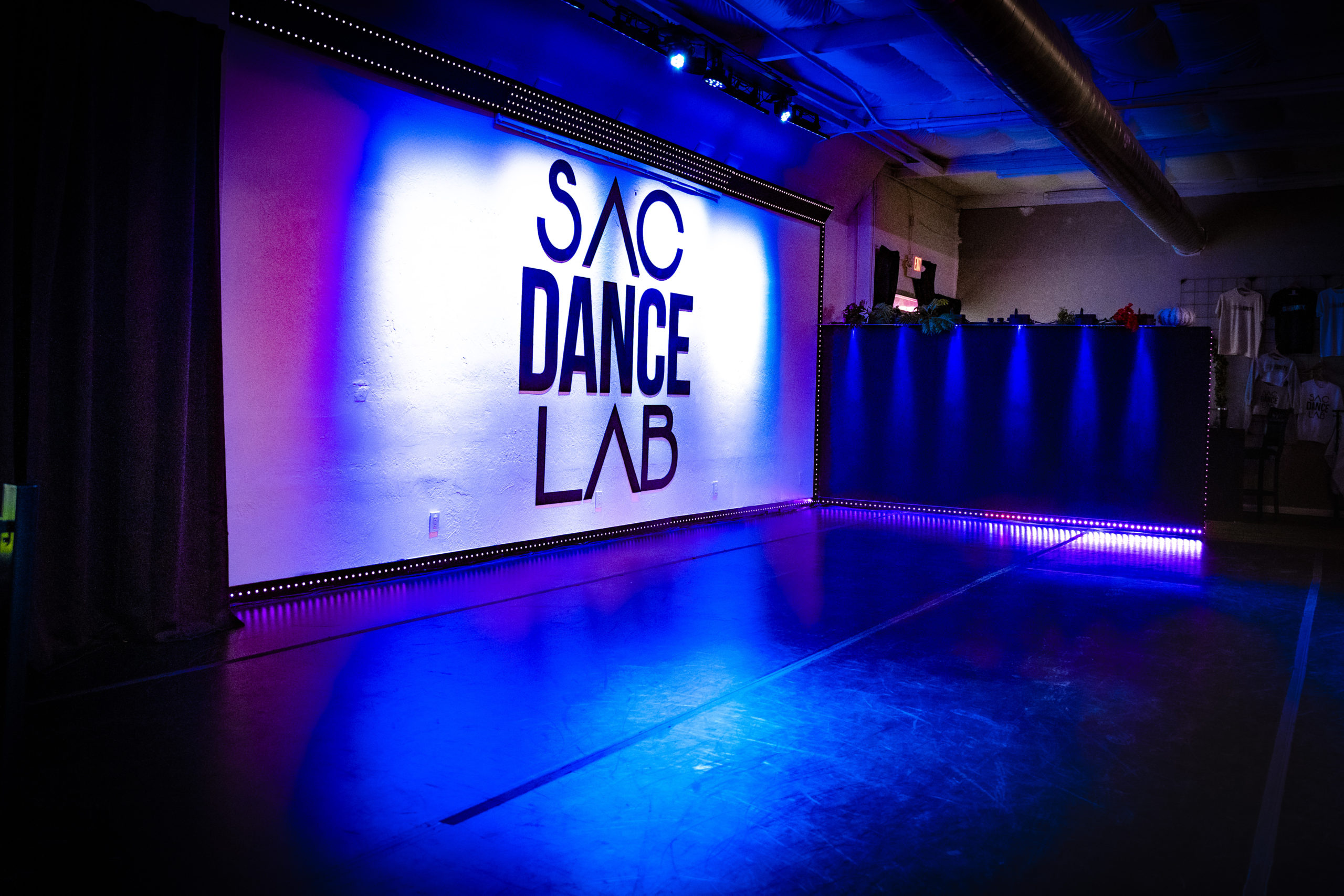 WHAT DANCE STYLES DOES SAC DANCE LAB OFFER?
We offer hip hop, jazz, jazz funk, heels, contemporary, ballet and jazz technique dance classes. See our Schedule for details.
HOW MUCH IS DANCE CLASS?
A single dance class is is $15. All single classes and class packs can be purchased online. Cash, card, Apple and Android Pay is accepted. All purchases except Unlimited Passes are valid from one year of purchase date, are non-transferable and non-refundable.
HOW CAN I SIGN UP FOR A CLASS?
Online at sacdancelab.com/classes. If you encounter any issues signing up or registering, please email us at info@sacdancelab.com or call us at (916) 572-8336.
CAN I JUST DROP INTO CLASS?
During restricted capacity of COVID, online sign up is required to attend class.
WHAT IF I'M LATE TO CLASS?
Students can join class until 15 minutes after the start time of the class. After that, the class is closed, no exceptions.
WHAT IF I CAN'T MAKE IT TO CLASS AFTER ALL?
Sac Dance Lab has a 6-hour cancellation policy. Classes must be cancelled online 6 hours before the class time to keep the credit for a future class.
CAN I PAY AT THE DOOR?
Not with COVID restrictions.
DO YOU OFFER ONLINE DANCE CLASSES OR TUTORIALS ?
A few, yes! See our YouTube channel!
IS THERE PARKING?
Yes, there is plenty of free parking.
ARE GUESTS ALLOWED TO STAY AND WATCH?
No guests are allowed to stay and watch class, only those taking class can be in the space. One parent/guardian is permitted to stay at the Academy for dancers under 18 years of age.
DO YOU OFFER PRIVATE DANCE CLASSES?
Yes! Email info@sacdancelab.com to book a private lesson, or visit our Private Lessons page. Genres include hip hop, jazz, jazz funk, ballet, and jazz technique. Rates vary per instructor.
CAN I BOOK MULTIPLE PEOPLE FOR ONE CLASS?
No. Each student needs to have their own account and will need to purchase and sign into class individually. One student cannot sign into class for multiple students.
I AM A BEGINNER AND HAVEN'T DANCED BEFORE. CAN I TAKE A DANCE CLASS?
Yes, we recommend any classes listed as "Beginner". These classes are comfortably paced for new dancers. We offer beginning hip hop, heels/pumps, jazz technique and ballet.
DO YOU HAVE SHOWERS?
Yes, showers and restrooms available. No lockers.
LOCATION: 1807 Tribute Road, Sacramento, CA 95815
CONTACT US : info@sacdancelab.com (916)572-8336