Sac Dance Academy is our very first pre-professional teen dance company! In addition to performing in our July showcase, the teen company will perform at outdoor summer events, shoot concept videos and represent the young commercial dance talent in our city. Versatile dancers skilled in hip hop, jazz and jazz funk are desired. Our goal is to work with serious young dancers eager to train and grow in a positive, structured environment! Book us for your next event at info@sacdancelab.com!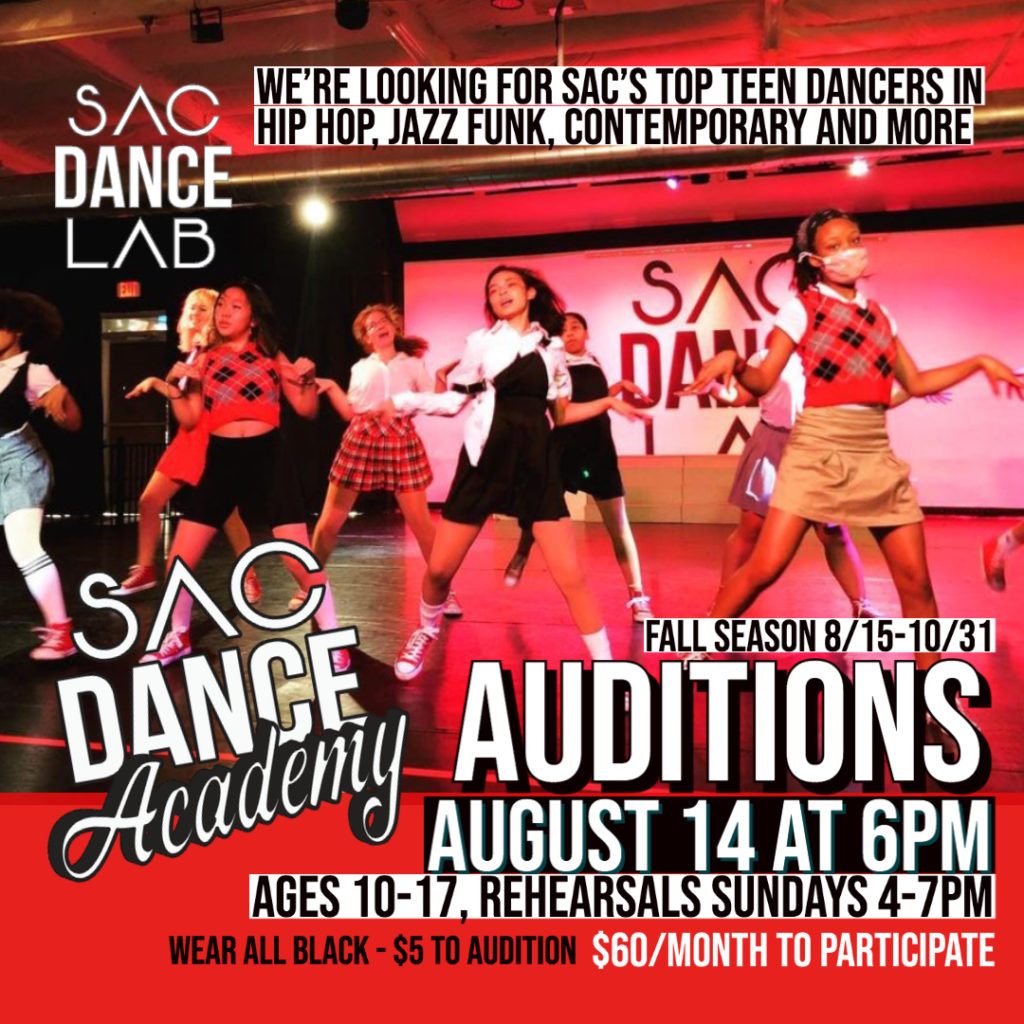 When to catch us LIVE fall season!
ARDEN FAIR MALL OCTOBER 3, FROM 3-5PM
SAC DANCE LAB HALLOWEEN SHOWCASE OCTOBER 29-30, TIMES TBD
Summer '21 Season Audition Images

Goals
To create a fun, collaborative and hard-working environment for aspiring professional dancers to grow, gain experience, develop quality content and appeal to the masses, while safely adapting as performers to the pandemic. The company will focus on professional-level dance training, teamwork and community engagement.
Culture
We have a no hierarchy mentality! Although there are directors to lead the group, each dancer should be viewed as equal contributors with a voice. Rehearsals are fast-paced and require energy, stamina and teamwork!