The STARBURSTS is Sac Dance Lab's youth hip hop performance dance team for kids ages 7-12!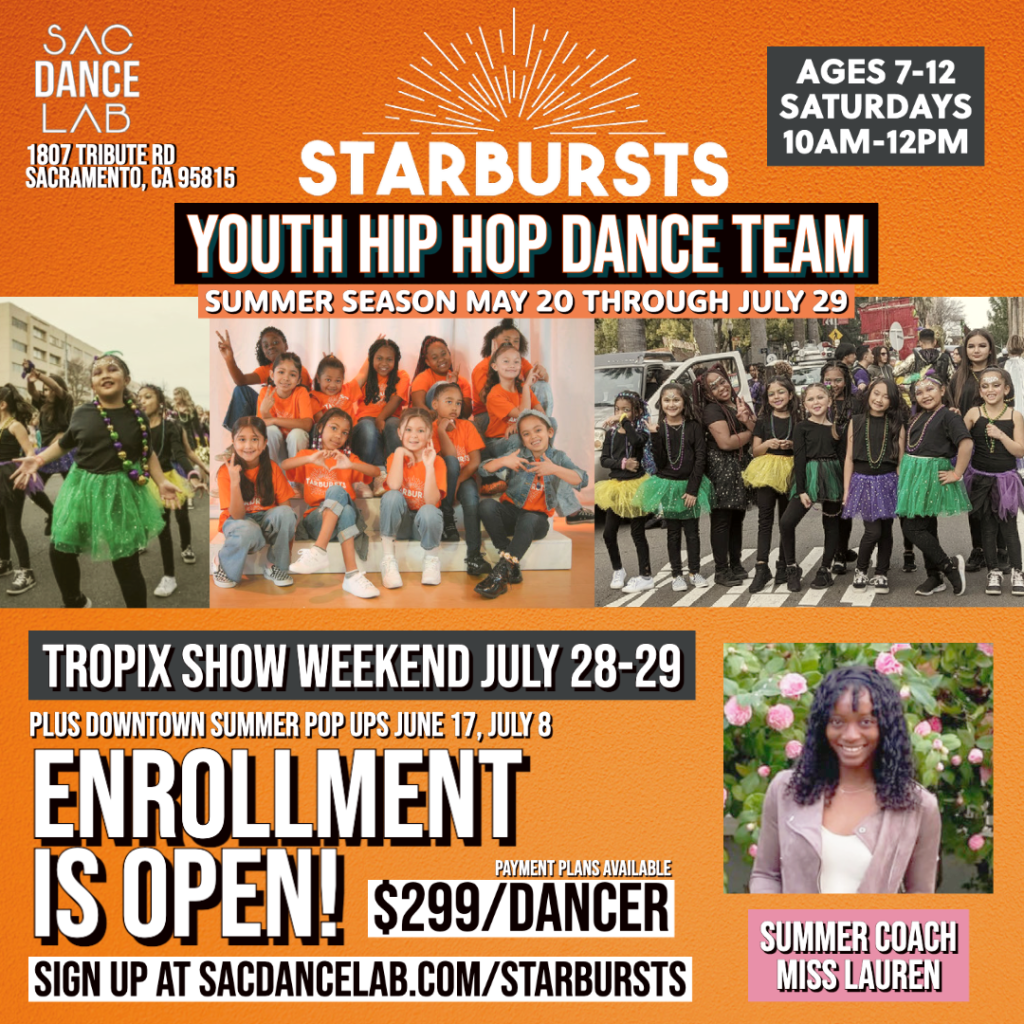 Spring 2023 Members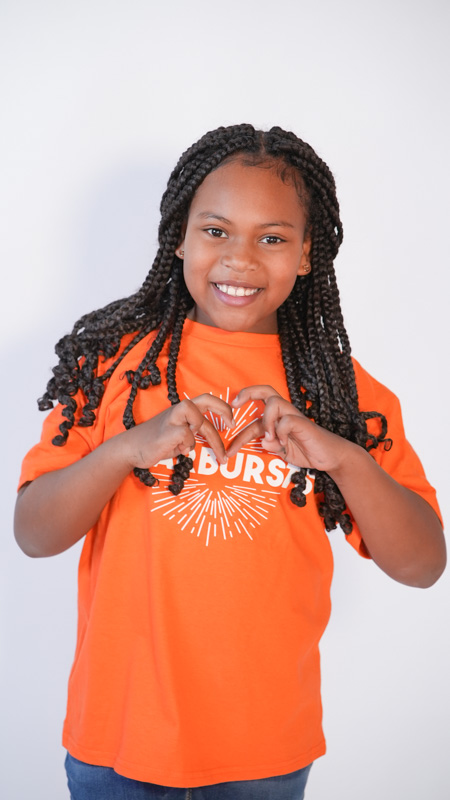 STARBURSTS YOUTH HIP HOP CREW
Upcoming season information
Summer Season, May 20-July 29
Registering 14 dancers ages 7-12
Director: Lauren Boyd

Time Commitment – 10 weeks, 2 hours weekly
Rehearsals are Saturdays 10am-12pm. All Starbursts members are expected to be at every rehearsal, on time and ready to dance!

Pricing
$299/full season (payment plans available)
Starbursts members are able to pay fees monthly or in full at the start of each season. Fees go to costuming, choreographers, media and studio time. There are no additional fees to perform. Includes: t-shirt, 2 routines, head shots and performing in TROPIX, our dance showcase on July 28 and 29. There are three show times the dancers will perform in for TROPIX: Friday at 6pm and Saturday 1pm and 6pm.

Spring Season Projects
1. Media Day May 27
2. Summer Pop Up June 17 in Old Sac 7-8pm
3. 2nd Saturday Pop Up – July 8 in Midtown 7-9pm
4. Guest performance at Sac Dance Kids Summer Recital at Sac Dance Lab, July 22
5. TROPIX Choreography Showcase July 29 (1pm and 6pm), Film Night July 28
Goals
Create a fun, collaborative and hard-working environment for passionate dancers to grow, gain experience, develop quality content and appeal to the masses!

Culture
We have a no hierarchy mentality! A culture of acceptance, tolerance, equality and inclusivity will be fostered.
HAUNTED (Fall) Showcase Season runs Sept 2 – Oct 28
Media Day Sept 9
HAUNTED showcase Oct 27-28

Check out our first concept video! Choreographed by miss Kendall for Fall Season 2022!